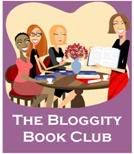 TODAY'S QUOTE:
I waited patiently for the Lord;
He turned to me and heard my cry.
He lifted me out of the slimy pit,
out of the mud and mire;
He set my feet on a rock
and gave me a firm place to stand.
He put a new song in my mouth,
a hymn of praise to our God.
Many will see and fear
and put their trust in the Lord.
Psalm 40:1-3
~*~*~*~*~*~*~*~*~*~*~*~*~*~*~*~*~*~*~*~*~*~*~*~*~*~*~*~*~*~
You know, I thought it was kind of dark….
Shadowy. Gloomy. Depressing.
Maybe it's just winter doldrums. Surely when spring appears, my spirits will lift, and I will shake off this heaviness. That's what I've been thinking for several weeks. Many of you who read my blog know it's been a year of transition for us, seasons ebbing and flowing, and changes making demands on our family.
Job loss, changing churches, teenagers. (I love 'em, but sometimes their drama is exhausting!)
But you know, people go through. They just do.
So I've been sitting here in my quite little life, waiting for spring, so I can cheer up, and kick this blues habit, when along comes this book club book by Beth Moore: "Get Out of That Pit – Straight Talk About God's Deliverance." I started reading a little over a week ago, and I really couldn't get into it. I just couldn't identify. But, I am a stickler for finishing books, especially when they're part of a book club read, so I plugged on. And here's what I learned:
Beth says, "We need a way to identify pits and know when we're in them. So here goes, you can know you're in a pit when…"
You feel stuck.
You can't stand up.
You've lost vision.
Well……
I guess I've identified that nasty smell. It's a mixture of slime, mud and mire. Congratulations, TaunaLen, you're a confirmed pit-dweller. Oh, my.
I had several misconceptions about pits, before reading this book, for instance:
Did you know that you can get into a pit more than one way? You can get thrown in – by circumstances, by people. You can be totally innocent, and get knocked into a pit, blindsided, and knee-deep in mire before you know what hit you. Beth gives a few examples -- being hit by a drunk driver, being a victim of violent crime, being a victim of mental illness, alcoholism, infidelity, disease, job loss, molestation, or the death of a loved one – just to name a few.
You can also end up in a pit by accident. Beth calls it slipping in. You're walking along the path of life, and not really paying attention, when BAM. The falling sensation penetrates your consciousness moments before you hit bottom, and there you are, stuck in the mud, and no clue how to get out. Examples? You borrowed some money to get you through the month – and now the interest is eating your lunch. You're back pain was so unbearable, you had to get some relief – but addiction to prescription drugs wasn't part of the plan. You were just friends, innocent enough, but the late nights working together at the office turned into a relationship that could cost you your spouse, your kids, your job, and who knows what else. And the list goes on.
Finally, you can end up in a pit by flat out jumping! You know it's a bad idea, but the excitement is just too tempting. You want to steal the money, have the illicit affair, hurt that person, get high, drunk, etc. We've all been there. We think we can afford the consequences, manage the results, then…what's that familiar smell?
The thing I really liked about Beth Moore's book, is that, unlike so many other "Christian living" books I've read, it didn't leave me feeling slimy and yucky, with no practical idea of how to change things. I was so relieved to be reminded that I don't have to climb myself right out of this pit, or any other. I can't. On my own, I wouldn't even know where to begin to get unstuck. The kind of pit the psalmist is talking about in Psalm 40, is slimy, muddy, steep, and impossible to climb out of on my own steam.
But.
Someone else can come to my rescue. Now I'm all for lending each other a helping hand, and he ain't heavy, he's my brother. But I know there are just some pits that require more than a human hand, holding tight to mine, for deliverance. The Psalmist knew it, too. I need a God who can lift me straight up, out of the pit, and provide a good solid rock for me to stand on. The good news, is that I know a God just like that!
"Get Out of That Pit" turned out to be a really great read, and I learned a great deal about where my life is now, and what God wants to do about it. Beth provided some very practical application tips to help me see the light above me, and prepare myself to get out. I'll leave out most of the details, so you can discover them for yourself, if you wish. But I do need to share one more revelation that impacted my life.
God can deliver people from pits in a split second. There are many examples I could give, but that's not my point. Often, He goes the other route -- the one that requires patience, waiting, relationship. I really believe that God is all about relationship. I totally agree with Beth when she says, "I think God often ordains a wait because He purely enjoys the togetherness of it."
So, here I am, on my way out of a pit, with strains of that old Jefferson's "Movin' on Up!" song ringing in my ears. And if you, like me, think you smell something a little strange, and yucky, I can highly recommend "Get Out of That Pit". But don't just take my word for it, read what other "
Bloggity Book Club
" people have to say.